WELCOME TO EMMA'S WEBSITE:- MONDAY 9TH DECEMBER 2013 – PM.


Current News:- Premium & Standard Classifieds,  Emma's News.

Don't forget our $10.00 Saddlery Classified Special for 1 Photo online for 3 Months.

Email us at:- sales@emmaswebsite.com.au or view our 'Contact us' menu tab for further details.
New 'Premium Listings' featured below – click on photos to view details. New Standard listings further below

Current news items for viewer interest – from Emma at Emma's Website:-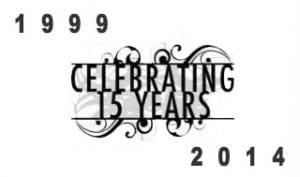 News from Emma – 2014 Website Updates
Where does the time go?! In preparation for the new year I have realised that in May 2014 it will be 15 YEARS since I started the Emma's website. And also the ESH Championships 5th Year. I would like to sincerely thank each and every person by customers and viewers that have helped to contribute to our website over the many years.
From January 2014 Emma's will see many competitions, giveaway's, special offers and much more to celebrate our milestone.
In continually changing business climates these days it's not easy to keep small businesses alive – I encourage everyone within the equestrian community to support businesses that give back to our sport from Websites, photographers, Shows and all businesses that can be proud in saying "Australian made & owned". Thank you again from our family and we wish you a wonderful and safe festive season. 
ESH Accessories – Christmas Orders
We currently have in stock PVC colours of Navy, Pink & Purple for Feedbins & Haybags. Kersey Wool in Navy Blue, Pink, Purple, Red & Royal. Place your order now for Christmas. 
ESH Accessories – Ready to Go Products, available for immediate postage.
Phone or contact us for a selection of items Ready to Go and in stock. They include Navy, Purple & Royal Kersey Saddle Cloths, Haybags and Feedbins without Lids in Pink, Purple and Navy Blue. 

Shown below:- The latest '25′ new Advertisements at Emma's.
Photos – All images enlarge to full image when clicked on. This includes all photos on individual pages.
Today's new Premium & Standard listings can be found the following categories:-
Transports – Floats – (2H Straight Load)
Saddlery – (PH Saddle)
Breeding Horses - (Riding Pony Mare, Large Pony Mare)
Show Horses $30k & Over – (Small Hack)
Show Horses $15k – $20k – (Large Hack)
Show Horses $10k – $15k - (Large Galloway, Small Hack, Childs Pony)
Show Horses $5k – $10k – ( Small Galloway)
Event Programs welcome from ALL states – all diciplines.  Event Cancellation or Wet Weather notices will also appear here. See our Event News menu tab above & click on 'Programs & Schedules' to view full details.
NAT/NSW – East Coast Arabian Championships – Program & Entries
NAT / NSW – 2014 Gallery Equine Grand Nationals Championships – Program & Entries
VIC – ASSPS Inc 2 Day All Stars Show – Program
NSW – Bowral Annual Ag Show – Program
NSW – Dapto Annual Ag Show – Program
NSW – Oberon Annual Ag Show – Program
Event Results & Viewer Photos – Snapshot of latest updates

See our Event News menu tab above located in our main menu or click above to view a full listing of recent results.
Many New results from recent events and Viewer Photos – to be online shortly.